!!READ THROUGH TO THE END TO LEARN ABOUT THE GIVEAWAY!!
"Mom and Pop" Shops help build the economy and community.  They have always been part of the fabric of our country before big brand businesses took over.
I love being "small" in this crazy, fast paced, over produced world.  I love being able to connect with my customers, hoping they don't feel like just a number with me.  I love working with people to give them exactly what they want or need and putting smiles on their faces.  Sometimes it's just the simple things in life...
This world can be overwhelming with so many choices, thoughts and opinions coming at you from left and right.  I want to be a place where if you ever want to shut out the noise and feel like you are being seen and heard, you want to come visit(virtually).  My goal is to make you feel BIG with my SMALL business.  
In honor of National Mom and Pop Business Owner Day, I have partnered with two other fantastic small, women owned businesses for a fun GIVEAWAY!!  You will see the details on how to participate on Instagram later today.  But I wanted to introduce you to both now...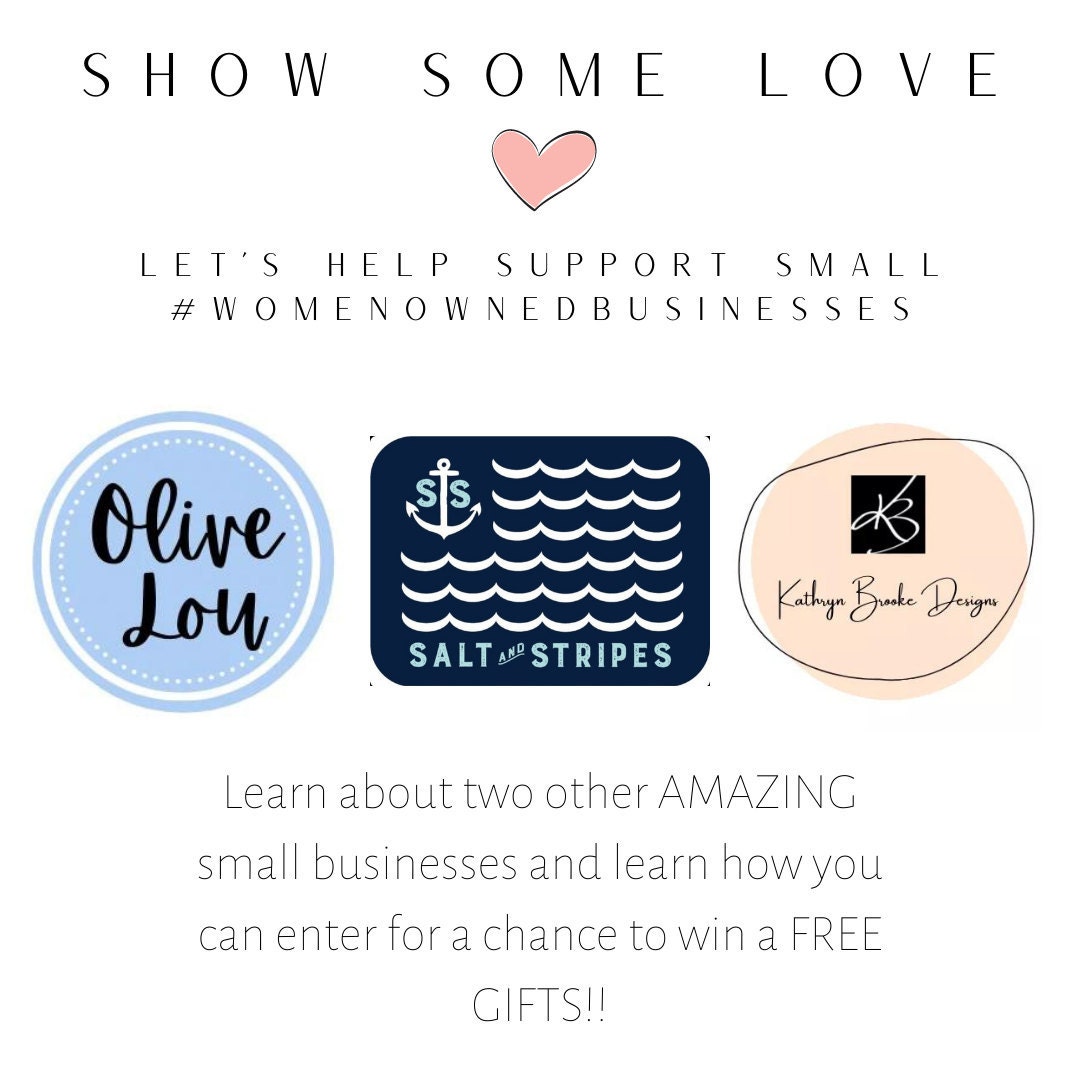 The first is Olive Lou Co.  This is what they are about... 
"We design bracelet~hair ties for empowered women.  Functional when worn as a daily hair tie and fashionable when worn as a bracelet.  Olive Lou bracelet~hair ties are emblazoned with positive messages that inspire calm confidence when worn. Words have power and so do the women who wear them."
The second is Salt and Stripes.  More about this beautiful store here...
"We are a woman-owned brand, founded on Cape Cod and located on a charming corner of our hometown.  We create clothing and accessories for the beachtown style-maker who is in search of a coastal lifestyle brand that is set apart from the crowd by incorporating a vintage aesthetic with a preppy feel."
Keep an eye out for the GIVEAWAY on INSTAGRAM coming out soon!!
Always creating,
Kathryn