In my quest to get the word out for other small businesses, I met with a fellow resident of my town that I know through our children and their town sports.  You will see her running and walking around town with her two dogs on a regular basis.  Sarah Roy practices what she preaches...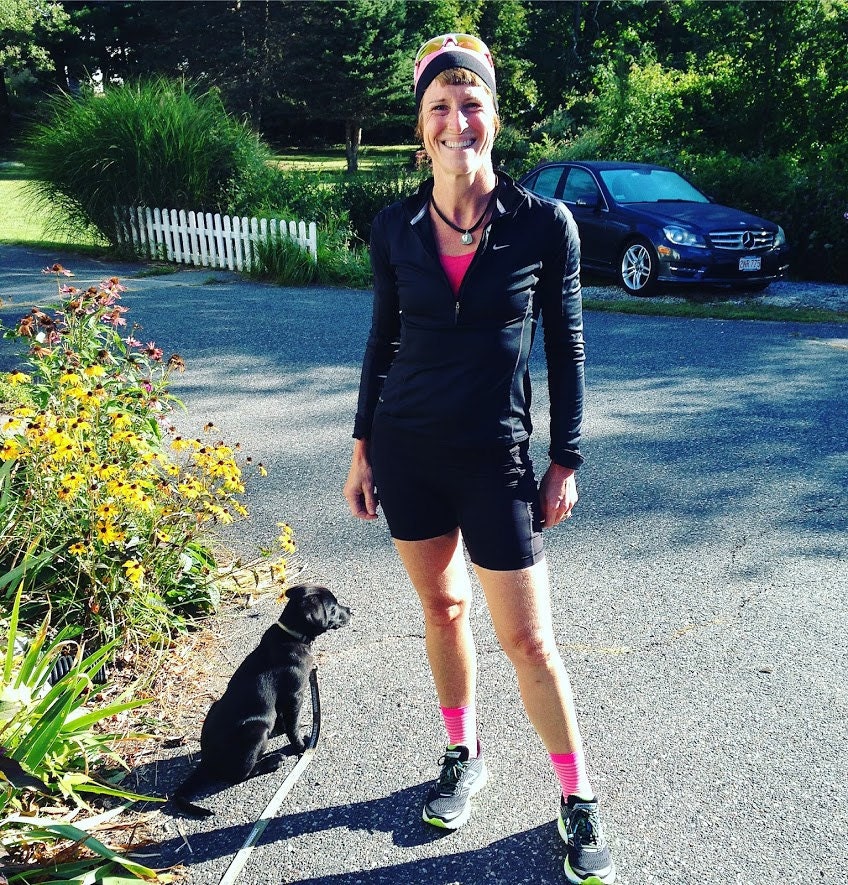 Sarah is a Holistic Nutrition Coach.  Her goal is to help people change their negative health and self care habits.  Her business is called Running Girl Eats.  She works with individuals by guiding them in their quest to live a healthier life.
I think most people know what they need to do but it is hard to stick to your plans of a healthier life when busy schedules happen and stress takes over.  Her job is to keep people accountable. 
Sarah's passion is to inspire each individual on how to live better lives through mindfullness...being more aware of how you are treating your body.  She will meet with the person, learn what they are looking to work on and research what it is that will work for them.   She creates a plan for each person and stays in contact with them through interactions in person, through phone calls and/or texts and email. 
Sarah also conducts online and in person workshops on different topics.   If you follow her on social media, you can participate in these educational sessions.
She can design a three or six month plan or one for even longer depending on what you are looking for.  
You can check out her website, Facebook and Instagram pages to get more info pricing and some great recipes that I will be trying soon! 
www.runninggirleats.com
https://www.facebook.com/runninggirleats/
On Instagram @runninggirleats
#beyourbestself