I was at a local store recently and as I was leaving I saw one of my crossbody bags draped beautifully on a woman I had never met before.  But I remembered her name from her online order.  I complimented her bag and introduced myself.    I said to her that I feel like my bags are my "babies" out in the world.  And I truly mean that.  I put so much work and care into every single piece that I make that when I see them being worn, it gives me such great pride.  I appreciate each and every sale and customer interaction that I have.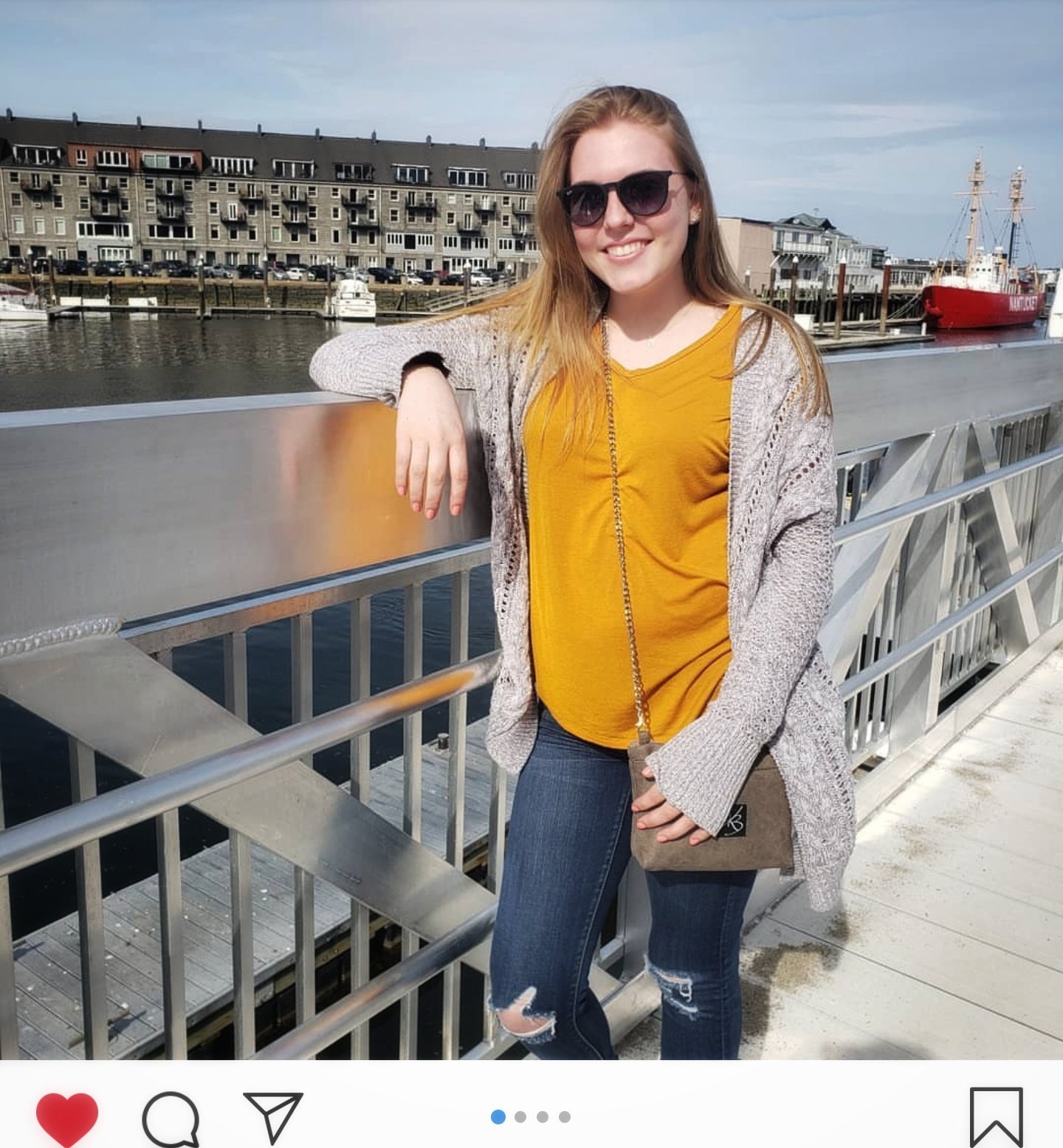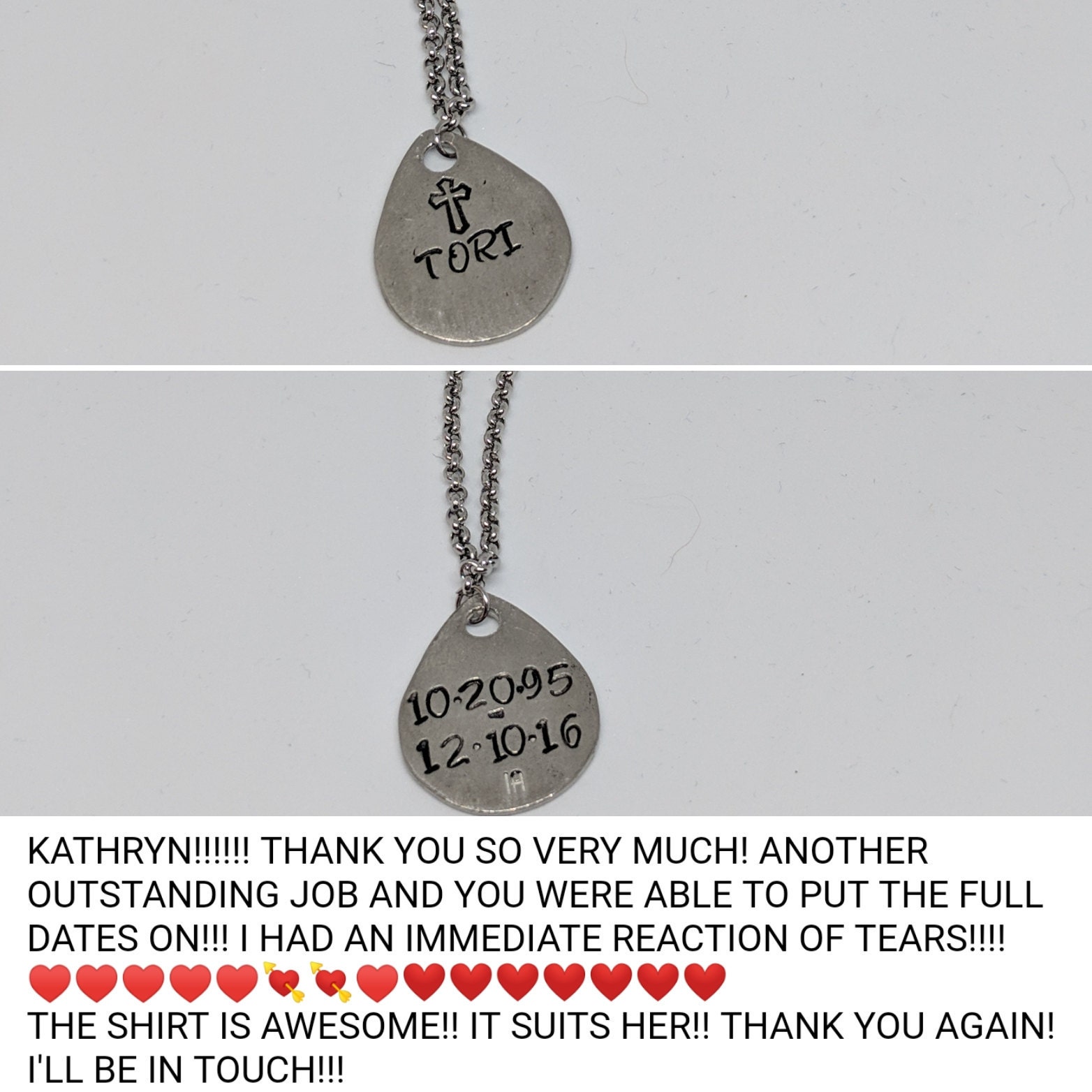 I listen to a lot of talk radio shows and recently I heard someone say, "I can only spend money where I feel good about spending it"...  And of course this resonated with me because I want my customers to feel good about shopping with me.  Believe me, as someone who has worked since age 13, I know the value of hard earned money and I never want to just throw it away. 
I work hard to make sure every single piece that I make is high quality.  And even as good as it is, things break, and knowing that, I am always willing to fix that item for you for the life of the product!  My highest priority is customer service.  I don't know why it wouldn't be for every business since you are what keeps us alive....  
My goal is to make all Kathryn Brooke customers feel good about spending your hard earned money!  So I have something special for you for the rest of the month of April...check it out!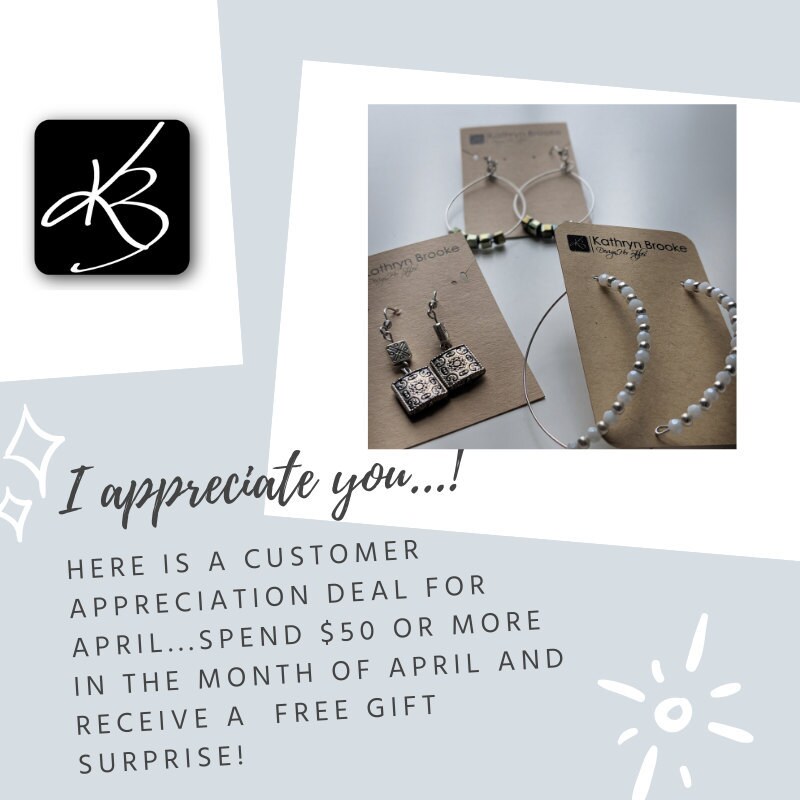 ***This applies to order from today, April 13th, through April 30th***