This day has changed so much over the last 13 years for our family...  I remember the first day of my oldest child's preschool year.  It was so emotional...  I had been at home with him and his brother for three years day in day out and was going to have to trust someone else with the care of him.  But it was also a relief because then I would only have one at home.   He was having some mixed emotions of excitement and sadness and nervousness as well.  
Each year with each new child that went, the sadness would be there but the relief was even stronger.  Being a mom is honestly one of the hardest jobs in the world...  I love my children but that first day of school was always a day of excitement for me because after a long summer of kids bickering and fighting and needing constant attention, I would get a couple of hours of quiet and the ability to get things in order before the chaos of three kids running around the house would begin again.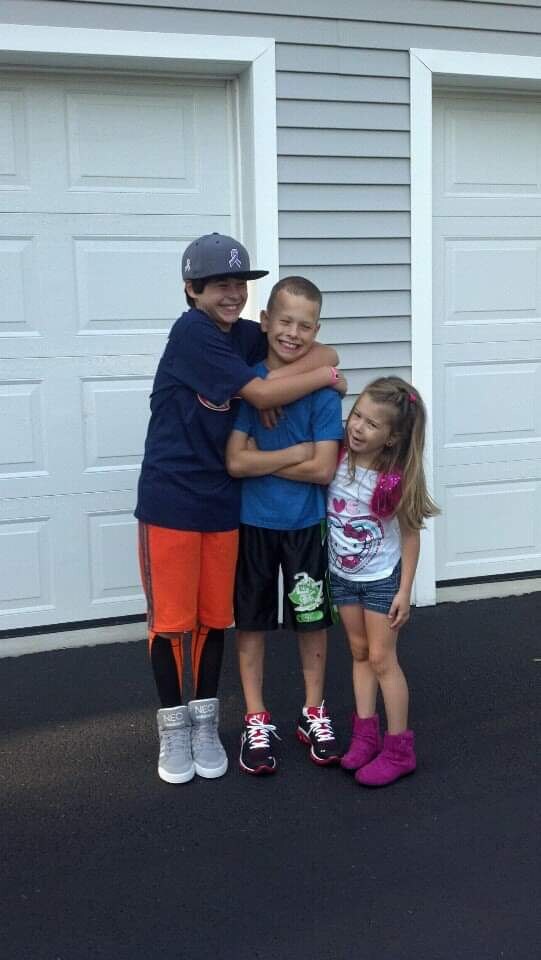 But this year it has changed a bit...  My oldest is a Junior, my middle is a Freshman and my youngest is going into her first year of Middle School.  They are older and less "needy".  My oldest had his license and car all summer and was able to get himself where he needed to be and allowed him to be away from his siblings for longer periods of time so there was less in fighting in the house.  My middle son rode his bike everywhere and I was able to get away with just my daughter for softball tournaments.  It was not stressful and I actually enjoyed the summer and missed my oldest when he was gone a bunch.  
Now I only have two more years of all of them here together as children.  I plan on enjoying them as much as I can.  I still love the routine while they are in school and I am able to get more work done for the business but I am not counting down the days like I usually do!  
But back to business now and I can't wait to get caught up and make some new great things for you!  As a reward for surviving the summer I am offering 15% OFF everything including CLEARANCE items for today only!  Use code BACKTOSCHOOL15 for your discount. 
https://www.etsy.com/shop/KathrynBrookeDesigns?coupon=BACKTOSCHOOL15
HAPPY FIRST DAY OF SCHOOL!