I LOVE when I get an excited response from someone for a gift I have given them.   Whether it's big or small, every gift I give has been given a lot of thought.  It hasn't always been that way.  I used to just grab something I thought was cute or something I liked but didn't really give enough thought about the person I would be giving it to.  
My husband, on the other hand, has always been a great gift giver.  Because he listens...  I would say that I liked something in March and at Christmas, that thing that I mentioned would be wrapped up for me.  I was always amazed at this because I am not always the best listener.  But I have been working on it.  So now when I hear any of my family or friends mention something, I will jot it down  so I remember when the time comes to give gifts.  
I want you to be able to be a good gift giver with my Kathryn Brooke items.  I have a lot of personalized items and will make custom gifts that will be special to the recipient.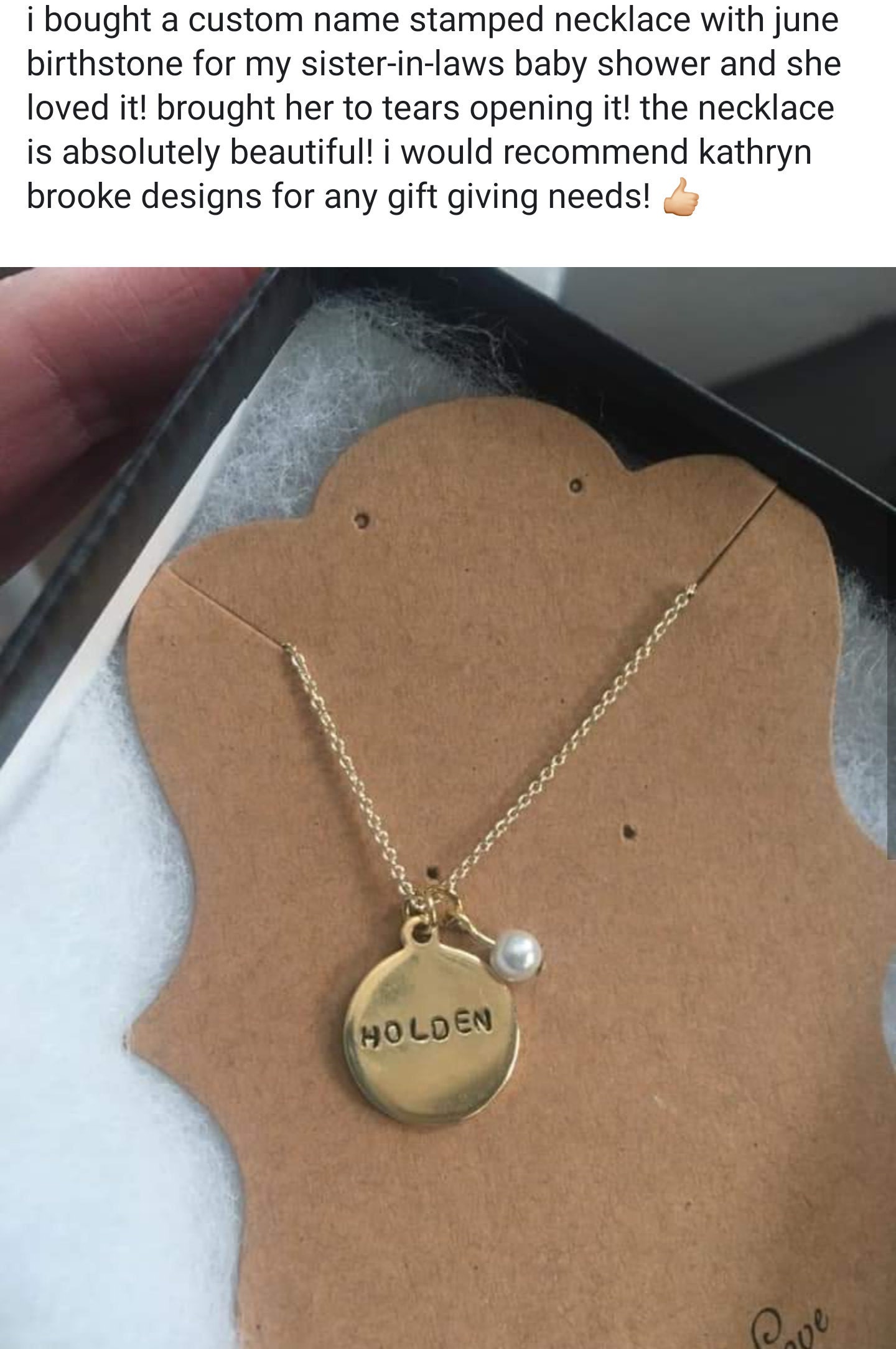 I am currently running a special for 20% OFF PERSONALIZED JEWELRY!  It runs from now until Tuesday November 19th.   https://www.kathrynbrookedesigns.com/shop/21420275/personalized-jewelry